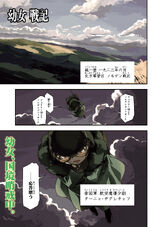 The Youjo Senki Manga is the manga adaption of Youjo Senki light novel series illustrated by Chika Tōjō and published by Kadokawa.
Volume 1
Edit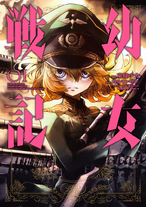 Chapter 1: The Sky of Norden
Chapter 2: Type 95 Elinium Operation Orb
Chapter 3: Die Wacht am Rhein I
Volume 2
Edit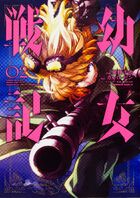 Chapter 4:
Die Wacht am Rhein I
Chapter 5: Die Wacht am Rhein III
Chapter 6: War College 1
Chapter 7: War College II
Chapter 8: War College III
Chapter 9: Andrew Reports: Mysteries of the Eleventh Goddess and V600
Chapter 10: The First Wing I
Chapter 11: The First Wing II
Chapter 12: The Dacian War 1
Chapter 13: The Dacian War II
Volume 3
Edit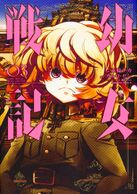 Chapter 14: Norden I
Chapter 15: Norden II
Chapter 16: Norden III
Chapter 17: Norden IV
Volume 4
Edit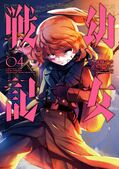 Chapter 18: Norden V
Chapter 19: Norden VII
Chapter 20: Norden VIII
Volume 5 
Edit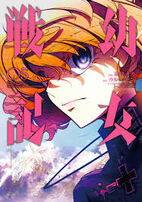 Released May 10, 2017
Volume 6
Edit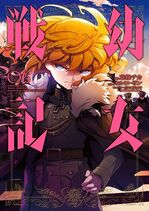 Released June 9, 2017
Ad blocker interference detected!
Wikia is a free-to-use site that makes money from advertising. We have a modified experience for viewers using ad blockers

Wikia is not accessible if you've made further modifications. Remove the custom ad blocker rule(s) and the page will load as expected.